"CHRISTMAS IS NOT A TIME NOR A SEASON, BUT A STATE OF MIND. TO CHERISH PEACE AND GOODWILL, TO BE PLENTEOUS IN MERCY, IS TO HAVE THE REAL SPIRIT OF CHRISTMAS."
~CALVIN COOLIDGE
"CHRISTMAS WAVES A MAGIC WAND OVER THIS WORLD, AND BEHOLD, EVERYTHING IS SOFTER AND MORE BEAUTIFUL." ~NORMAN VINCENT PEALE
"BE THE LIVING EXPRESSION OF GOD'S KINDNESS: KINDNESS IN YOUR FACE, KINDNESS IN YOUR EYES, KINDNESS IN YOUR SMILE." ~ MOTHER TERESA
"FOR IT IS GOOD TO BE CHILDREN SOMETIMES, AND NEVER BETTER THAN AT CHRISTMAS..." ~CHARLES DICKENS, A CHRISTMAS CAROL
"NO SPACE OF REGRET CAN MAKE AMENDS FOR ONE LIFE'S OPPORTUNITY MISUSED."
~CHARLES DICKENS, A CHRISTMAS CAROL
"LOVE IS A FRUIT IN SEASON AT ALL TIMES, AND WITHIN REACH OF EVERY HAND."
~MOTHER TERESA
"TRULY HE TAUGHT US TO LOVE ONE ANOTHER, HIS LAW IS LOVE AND HIS GOSPEL IS PEACE. CHAINS HE SHALL BREAK, FOR THE SLAVE IS OUR BROTHER. AND IN HIS NAME ALL OPPRESSION SHALL CEASE." ~O HOLY NIGHT 1847
~ MUSIC OPTIONAL ~

"CHRISTMAS IS A SEASON FOR KINDLING THE FIRE FOR HOSPITALITY IN THE HALL, THE GENIAL FLAME OF CHARITY IN THE HEART."
"DECEMBER WILL BE MAGIC AGAIN. DON'T MISS THE BRIGHTEST STAR. KISS UNDER MISTLETOE. SEE HOW I FALL. LIKE THE SNOW. ~KATE BUSH
"MAY YOUR SEASON SHINE WITH DELIGHT AND SURPRISE."
~MARY ANNE RADMACHER
"GOD BLESS US, EVERY ONE!" ~CHARLES DICKENS, A CHRISTMAS CAROL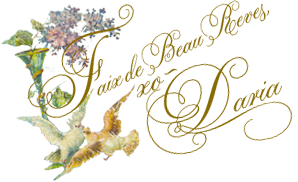 J